cricklade house wedding… Many congratulations and our best wishes to Andrea and Colin who held their wedding ceremony at Cricklade House Hotel.
The colour theme of the wedding was electric blue.
Pictured below is our Imperial Landaulet outside the main reception at Cricklade House Hotel during the wedding ceremony.
Many thanks to Ian at RedHouse Photography for the image below of Andrea with the Imperial at Cricklade House before the wedding ceremony: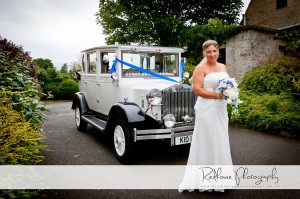 If you are holding your wedding at Cricklade House can Function Cars be of service providing your wedding transportation?