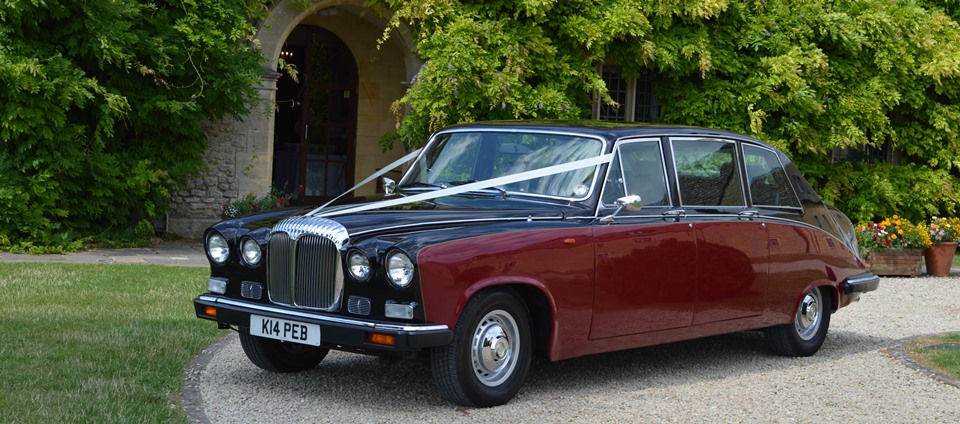 The Daimler DS420 limousine remains one of the most popular cars in use for wedding car services.
It is a coach-built limousine, finished in burgundy and black that is ideal for either the bride and groom or the bridesmaids.
This limousine provides spacious, luxurious, leather upholstered seating for up to six passengers, with very wide doors for easy entry and exit.
The Daimler DS420 limousine has a CD player with USB port fitted in the passenger compartment.  You are more than welcome to bring your own background music as we transport you in style and luxury.
Below are three photos of the Daimler at recent weddings.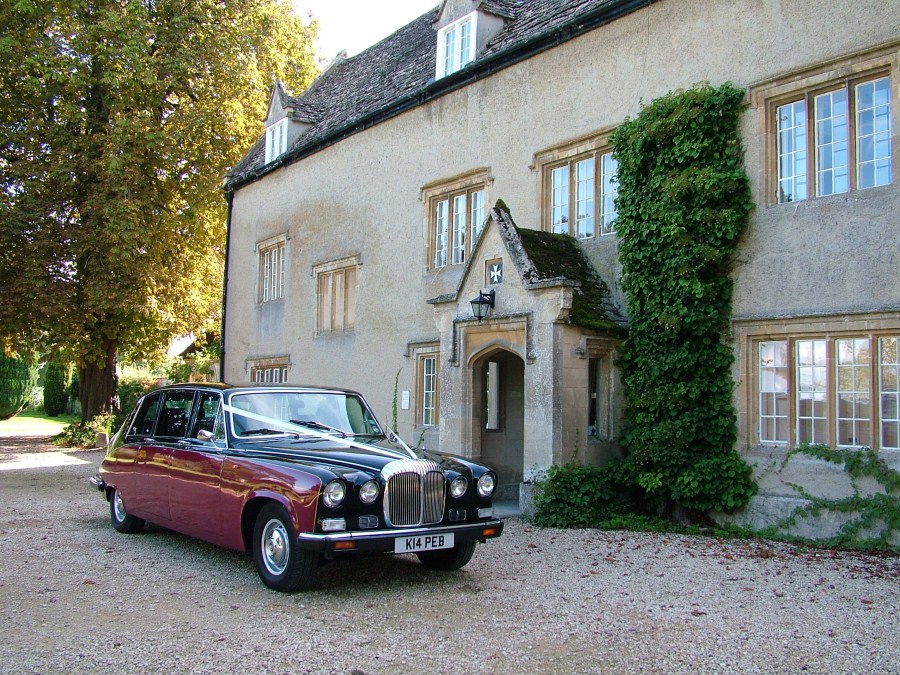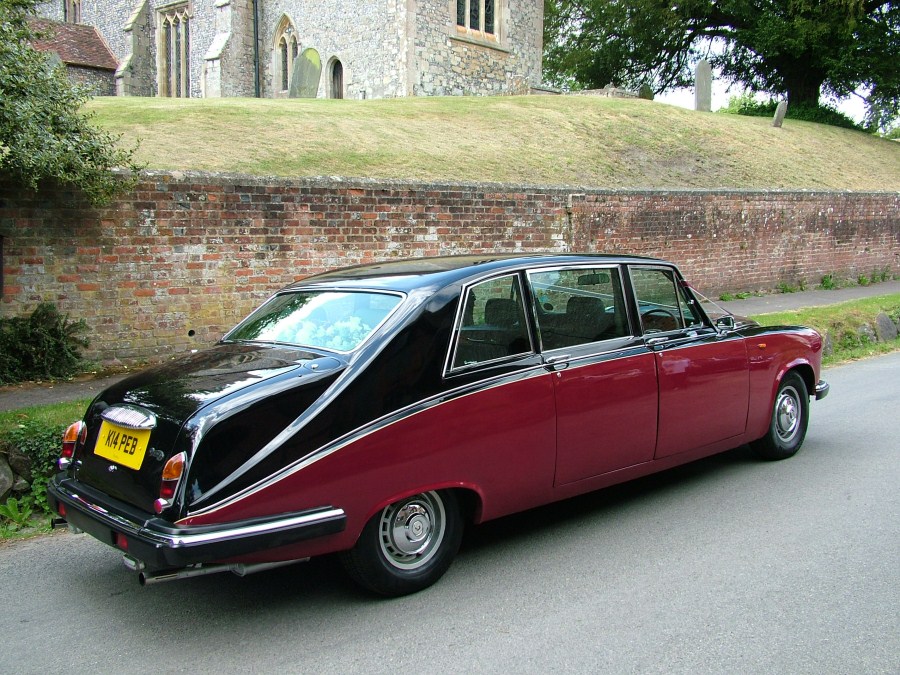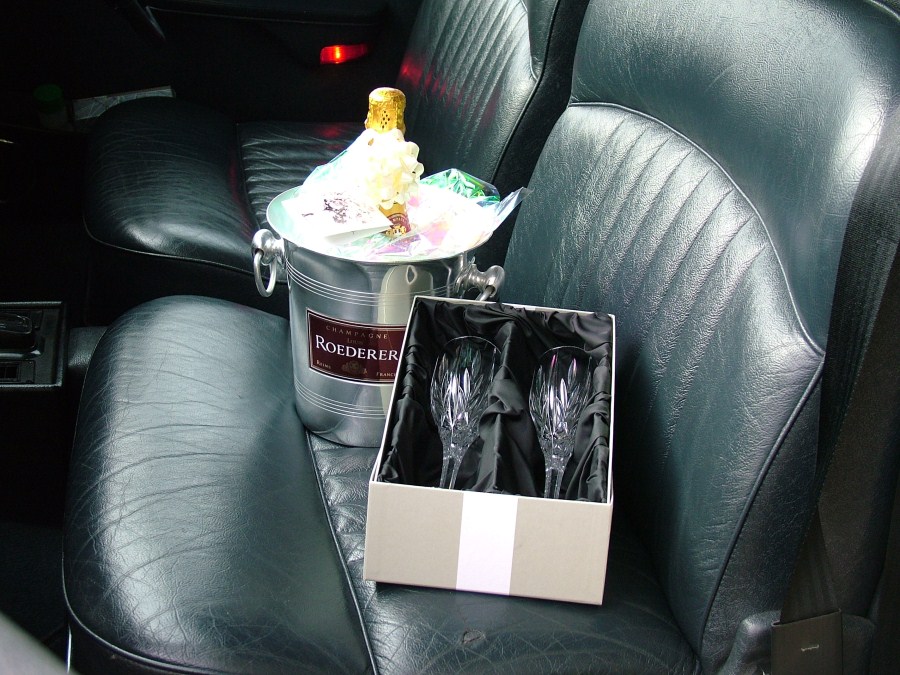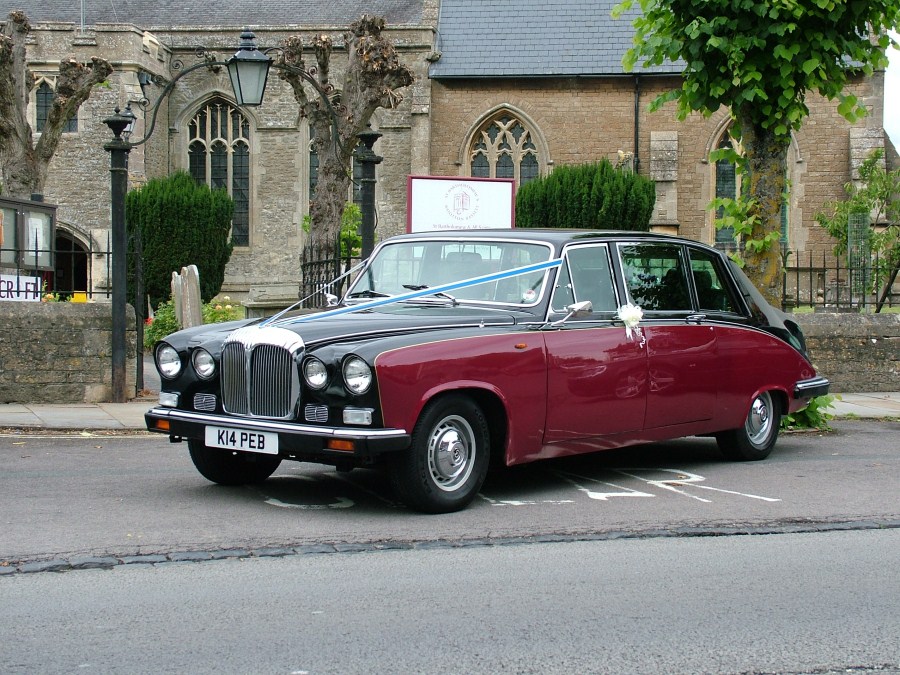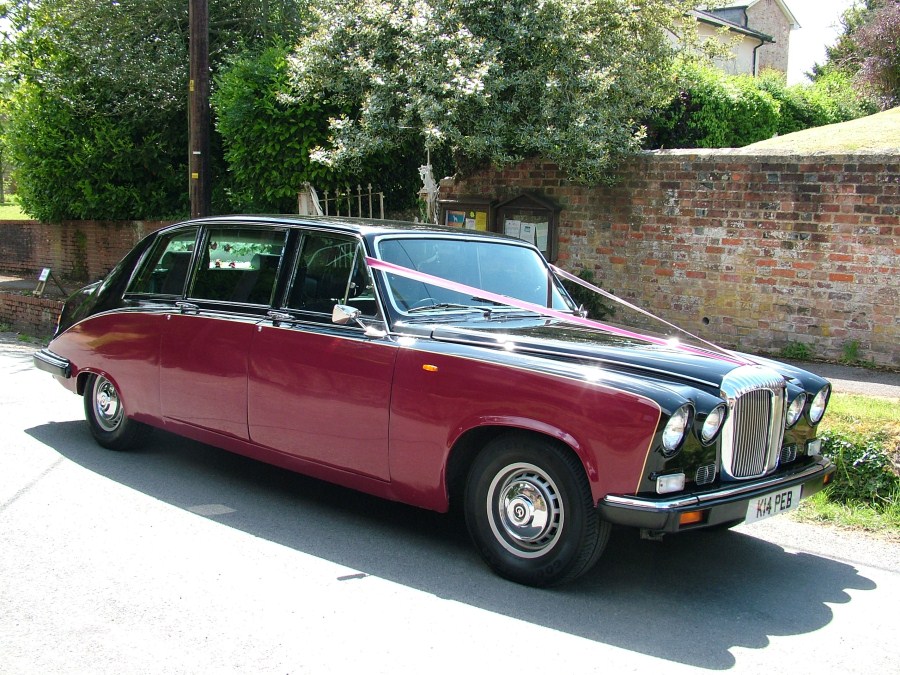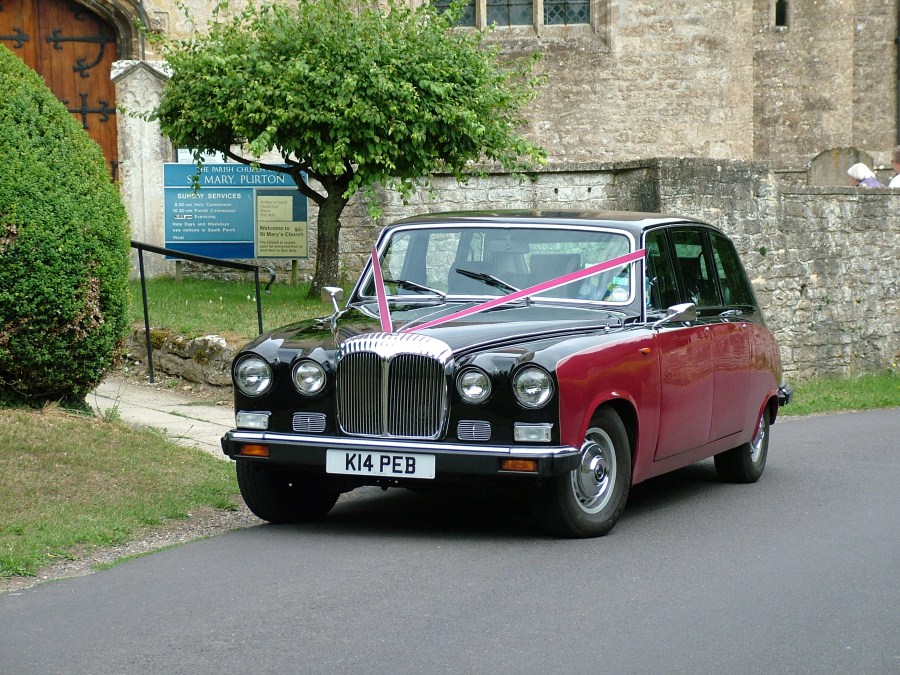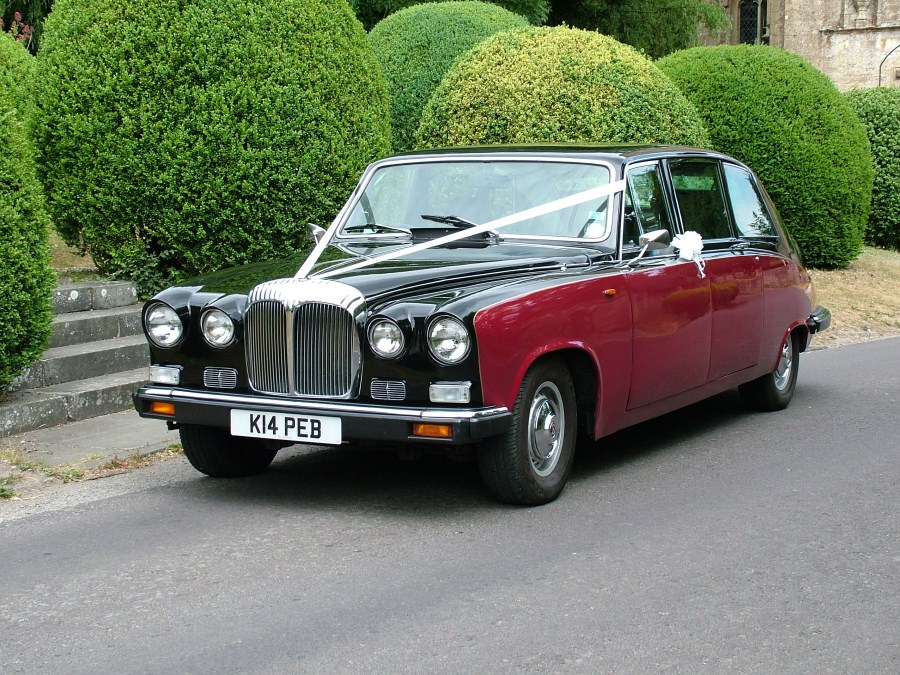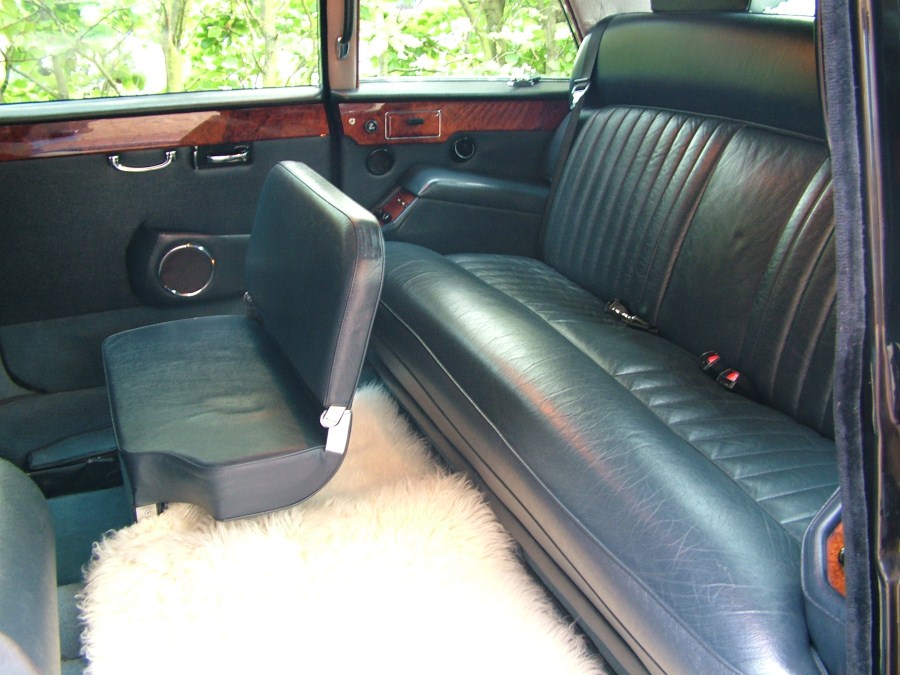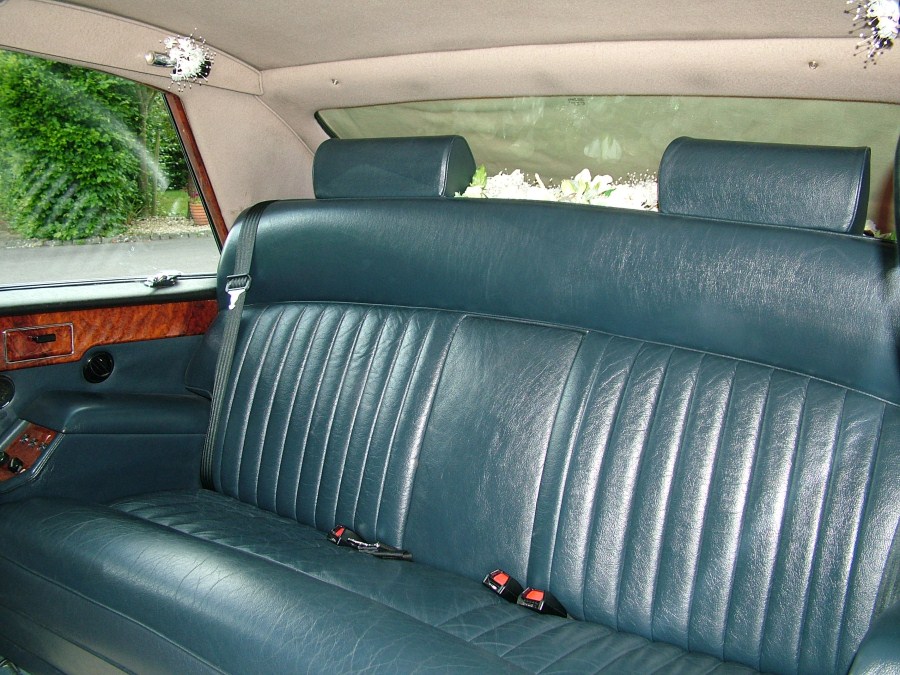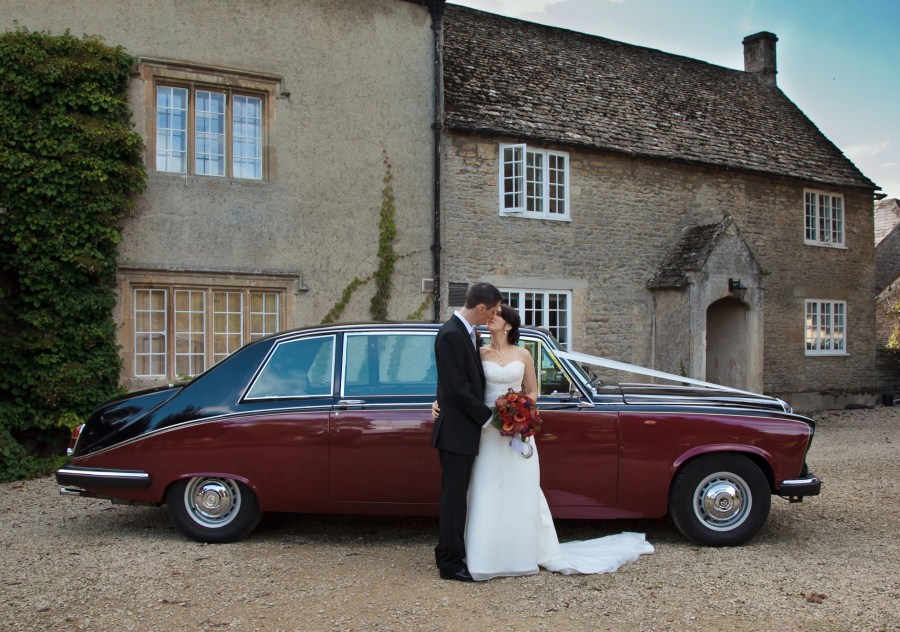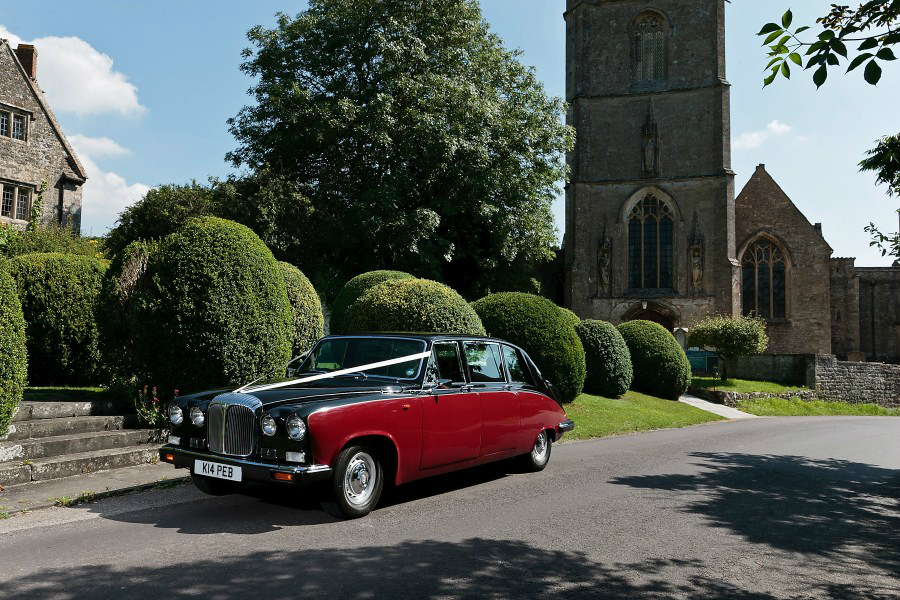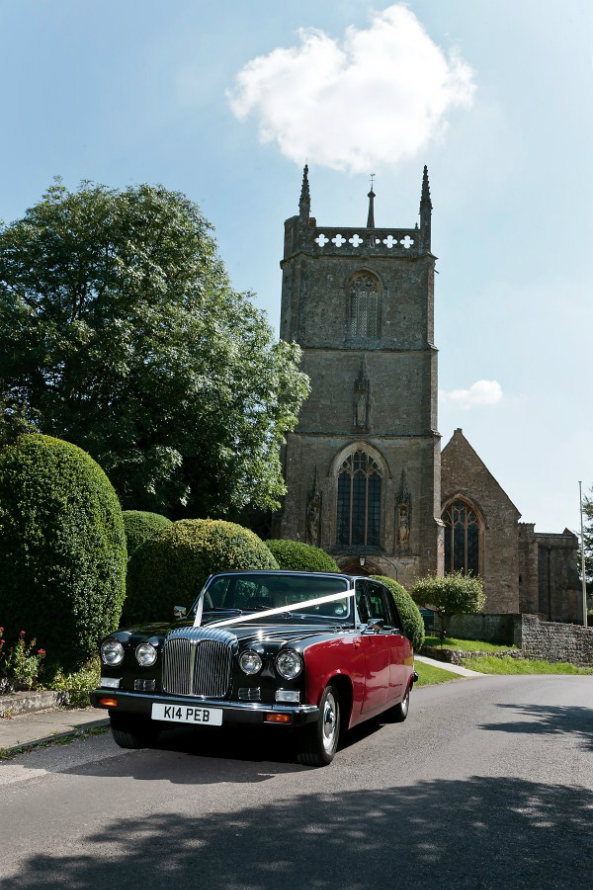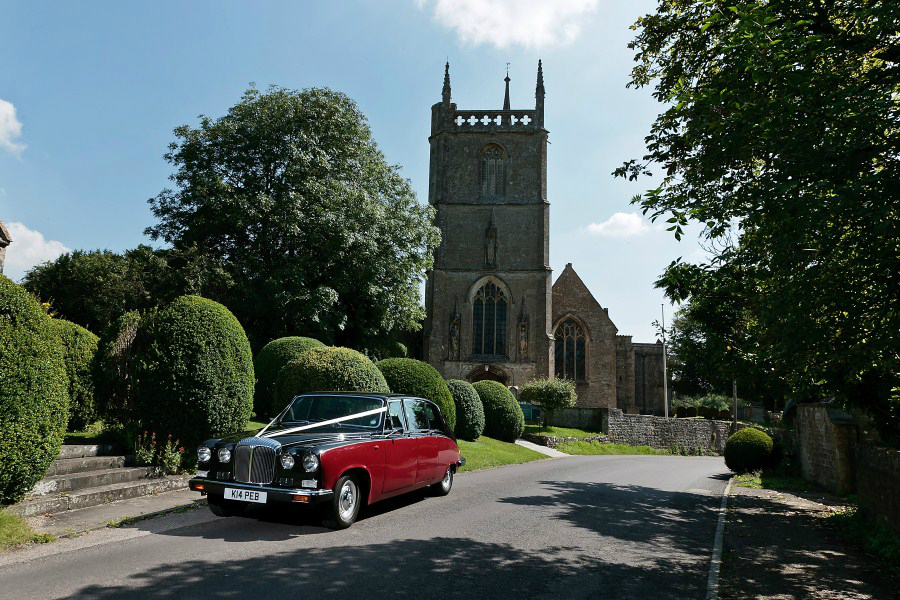 The DS420 was often purchased for Heads of State, Ministries of Defence and many other Government agencies throughout the entire Commonwealth.
The late Queen Mother had five of these wonderful cars consecutively and a DS420 limousine was also used at the Royal wedding of William and Katherine for transporting their bridesmaids.
Former users include the courts of Spain, Belgium, Luxemburg, Monaco, Morocco, Jordania, Bahrein, and far too many presidents to list. This gives you some insight into the grace and quality of this wonderful car.
The most eccentric customer for the Daimler DS420 limousine was perhaps the American billionaire Howard Hughes. He had a very special interior fitted, including a toilet under the rear bench.  Sorry, but we don't have this option fitted in our car!
To appreciate the style and quality of the Daimler DS420 limousine come and view it … most of the quality wedding car services all around the UK have a Daimler DS420 available and we think that ours is one of the best!
As with all our cars, we can colour co-ordinate the Daimler DS420 limousine with ribbons, bows and flowers to match your wedding theme, at no extra cost.  Take a look at our blog page to see the DS420 out and about.
Function Cars of Purton … make us your first choice for quality wedding car services.