wedding car wiltshire … could one of our Imperial Landaulets be the perfect choice of wedding car for you?
Our three Imperial Landaulet wedding cars are finished in white with black running boards and roof and have immaculate cream upholstery.  Each car will seat up to 6 passengers and has extra-wide doors for easy access.  The hood at the rear of the cars can be raised and lowered in seconds.
These cars are very popular and we would recommend early booking to avoid disappointment.
We would be delighted to arrange a personal viewing for you; drop us an e-mail or give us a call.
The landaulet roof folds down at the rear quarter, over the rear seat, with a  pram-like mechanism, allowing an open-top experience with protection from the elements.
Pictured below is our first Imperial with the hood down at St. Mary's Church, Purton.
To see pictures of our second Imperial Landaulet click here.
To see pictures of our third Imperial Landaulet click here.
Pictured below are Samantha and her Father in the rear of our Imperial on 10 August 2013 just before setting off to the wedding ceremony; thanks to Ali at Camera Shy Photography for the photo.
Below are a number of photos of our Imperial Landaulet at recent weddings, showing the hood both up and down.
The gallery below shows some more images of our first Imperial, including some detailed photos of the interior.
Click on any image to enlarge or view as a slideshow.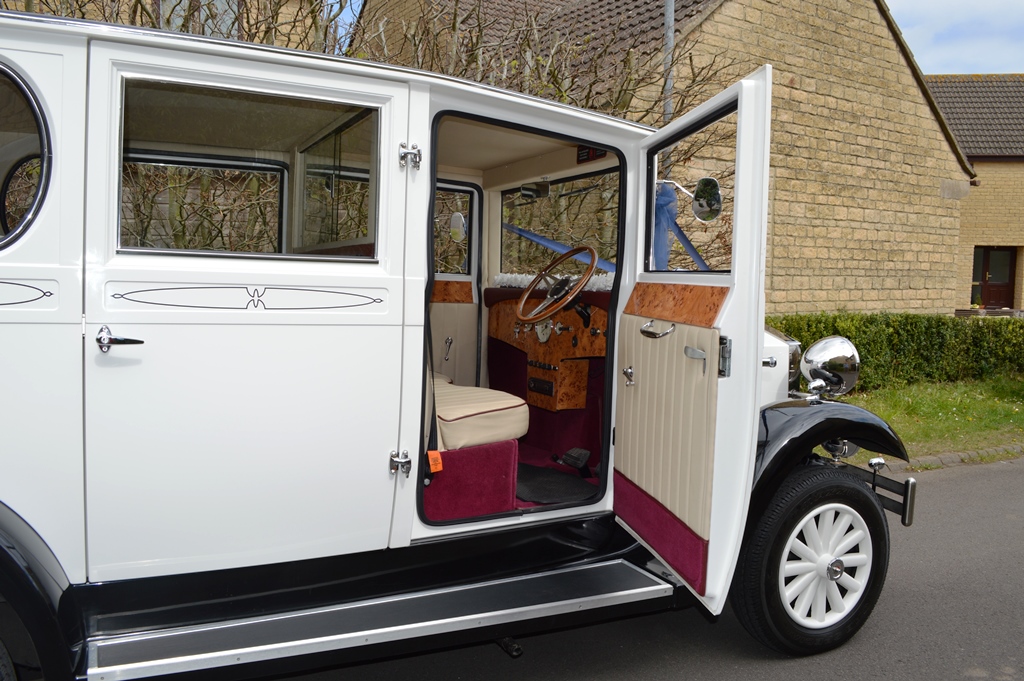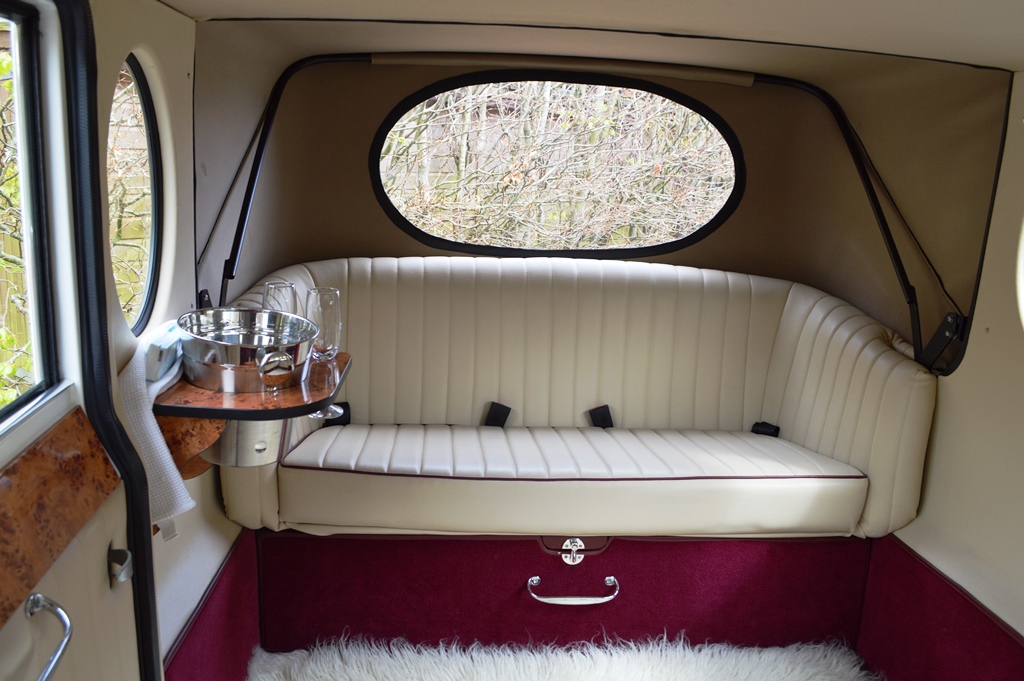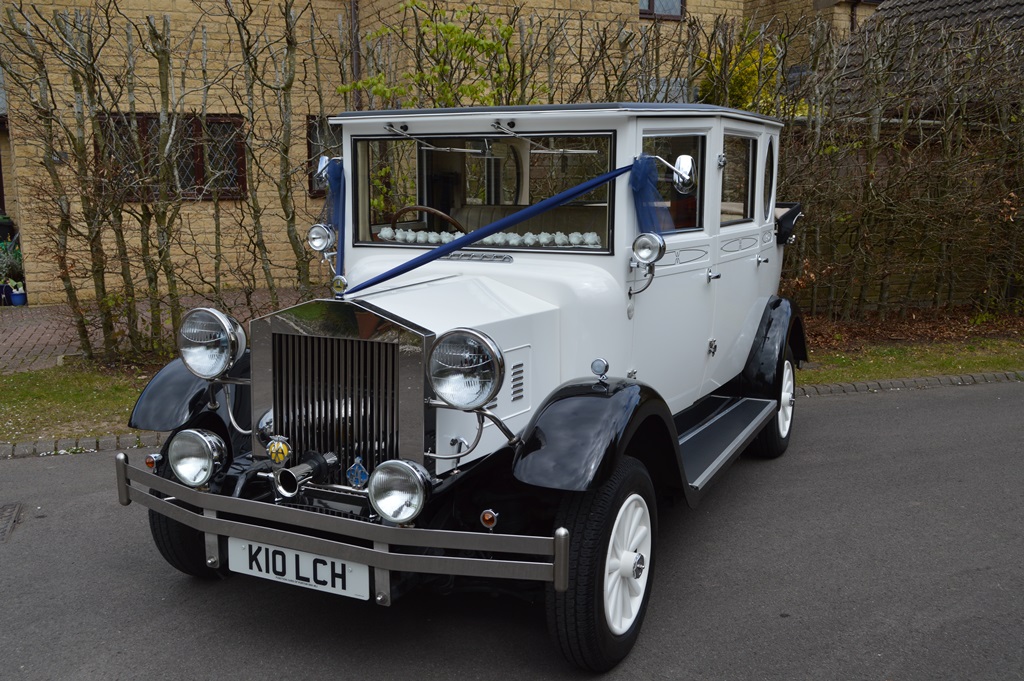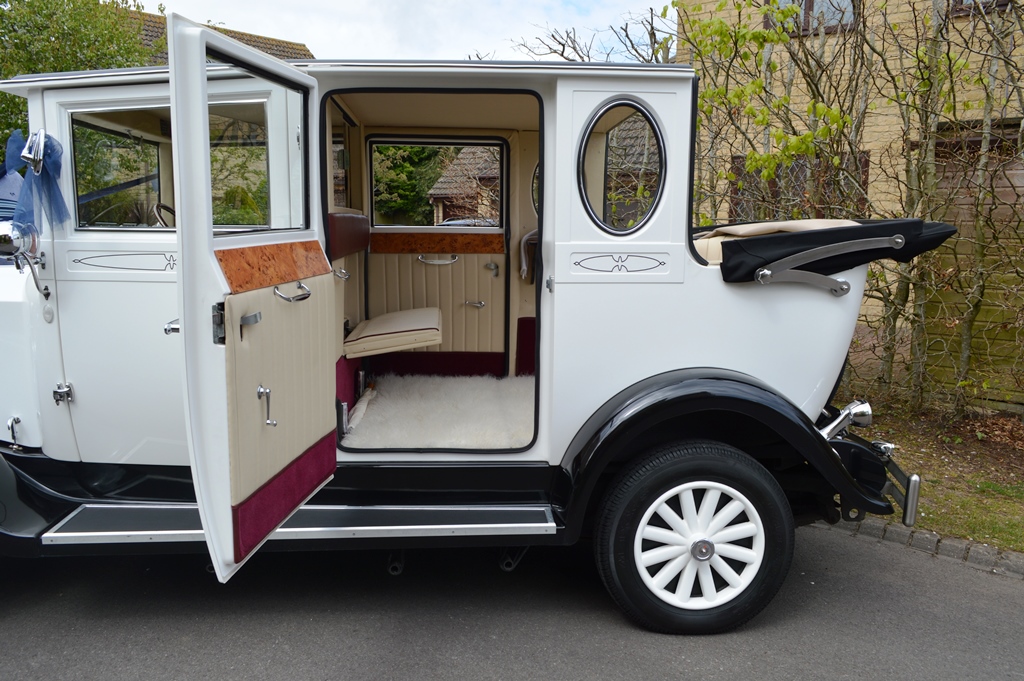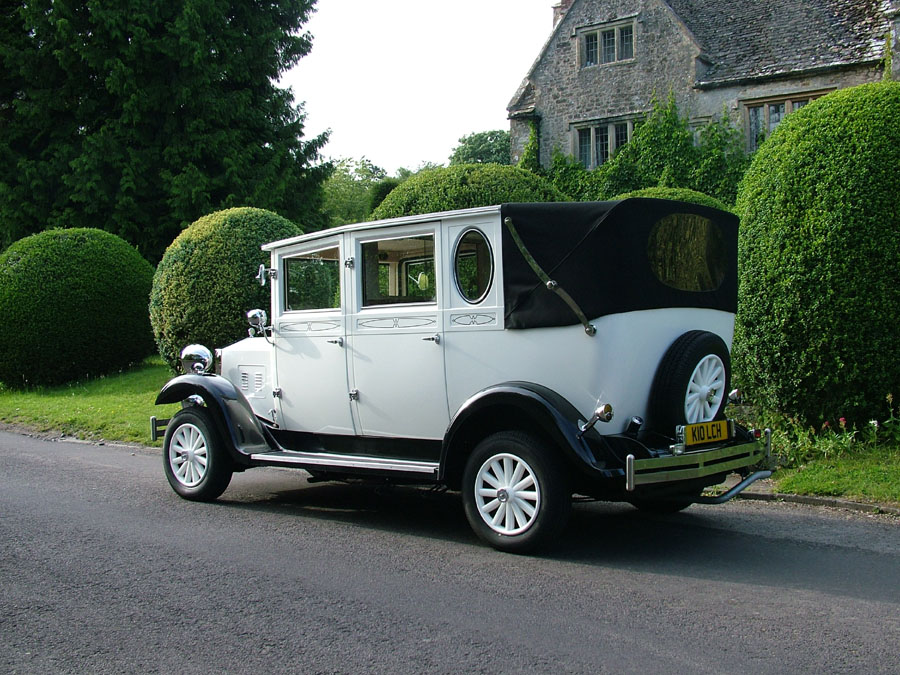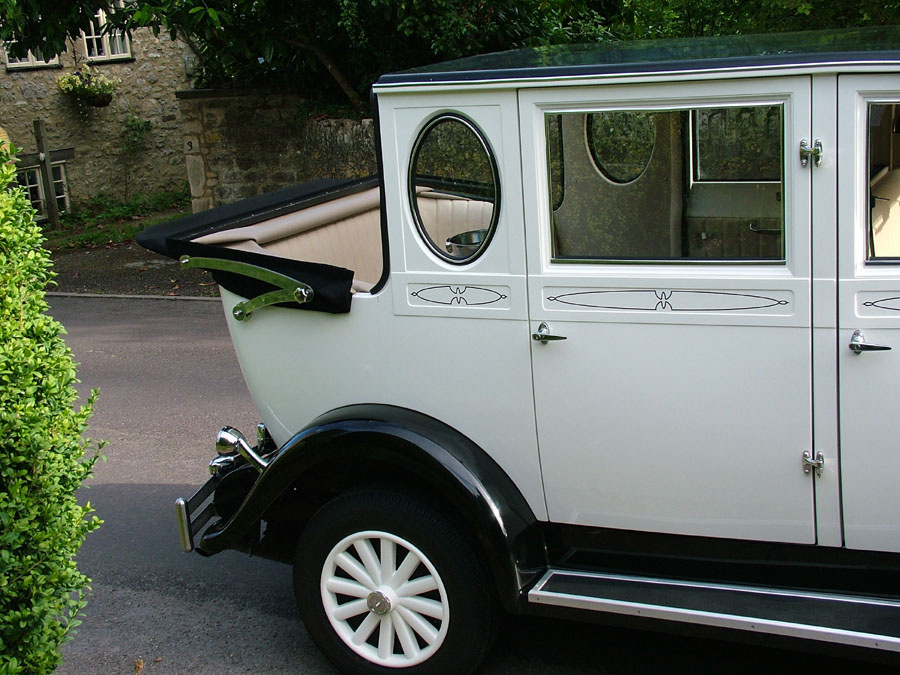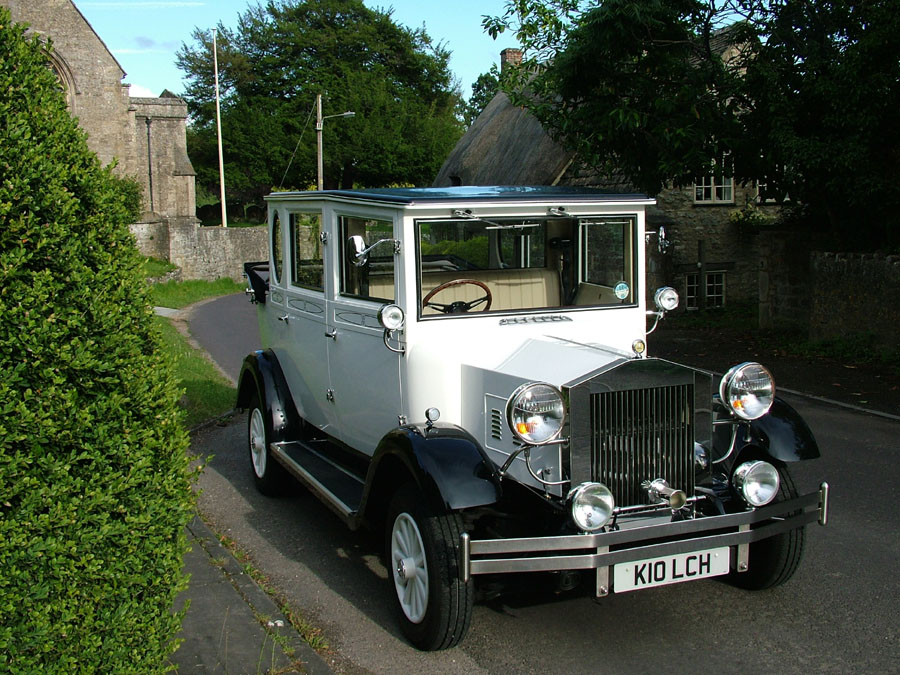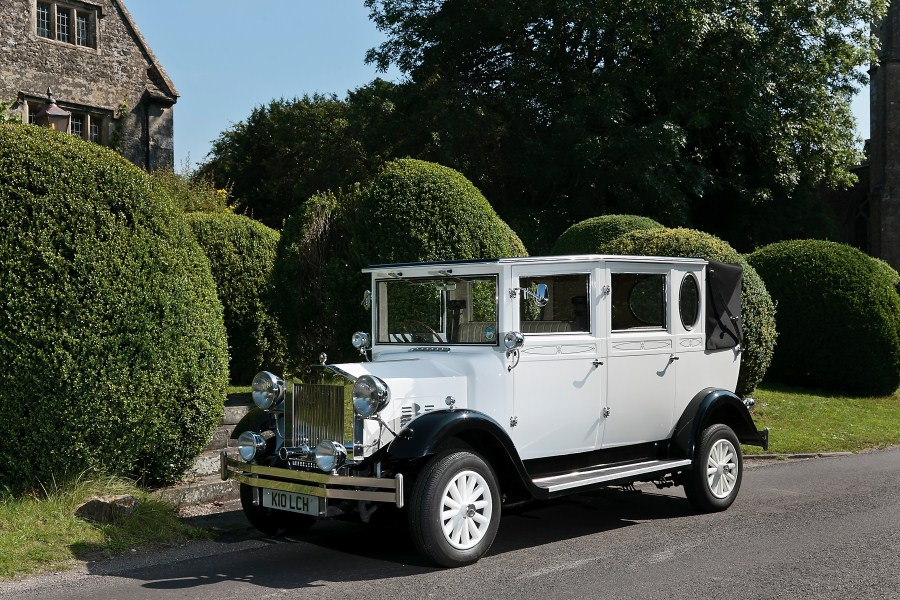 wedding car wiltshire … could an Imperial Landaulet from Function Cars be the perfect choice for your wedding?