"A gloriously individual car that signifies impeccable excellence and taste, an extravagant celebration of detail over function, a monument in the driveway and an occasion to ride in" was how one of the motoring magazines summed up the Silver Spirit II when it was launched.
This luxurious Rolls Royce wedding car will seat three passengers, which is ideal for the bride and groom or the bridesmaids.
Pictured below is our Rolls Royce Silver Spirit in August 2016 outside The Inn at Fossebridge.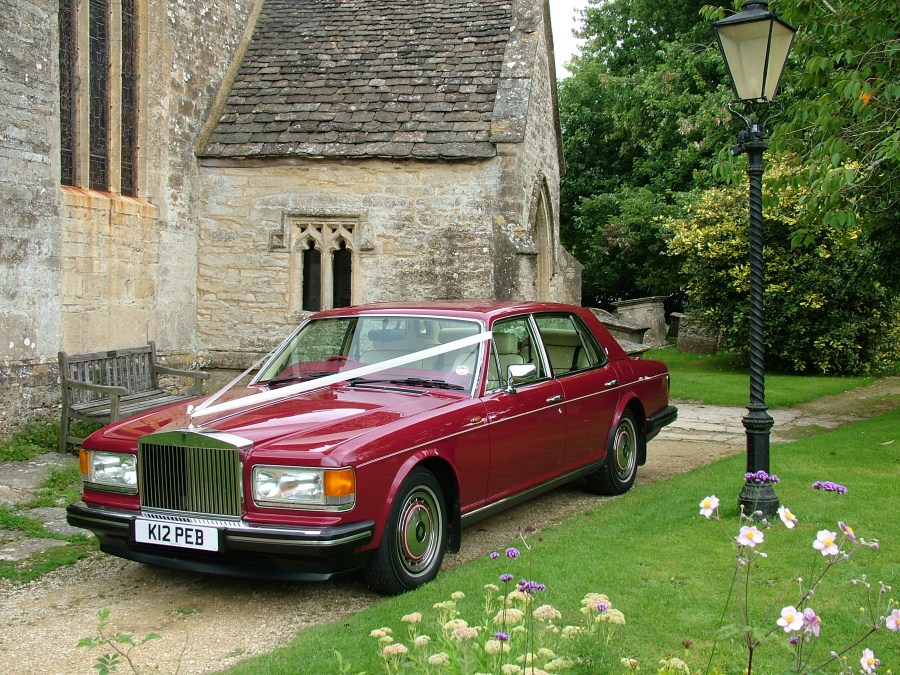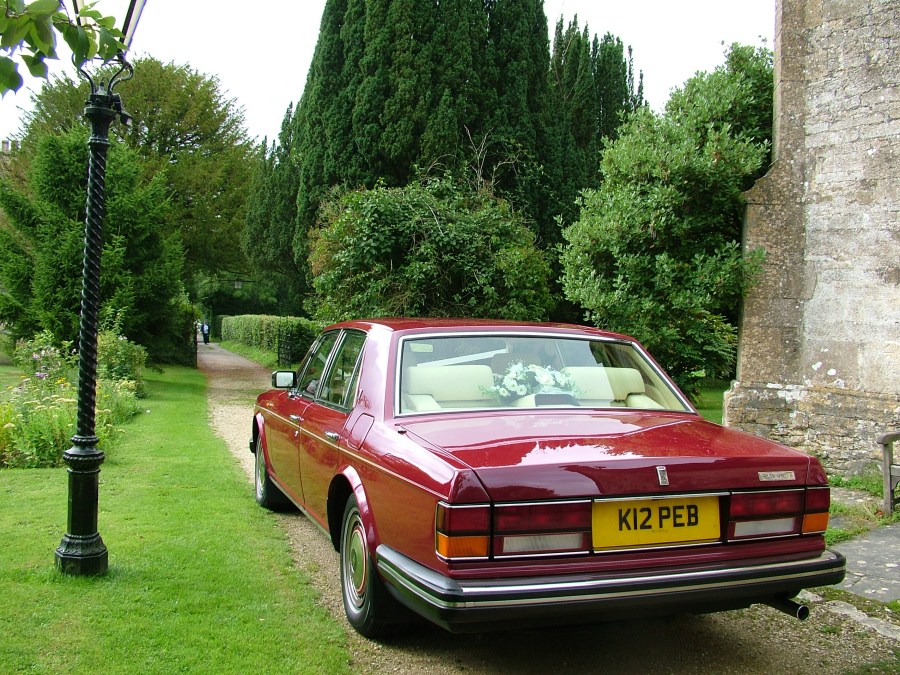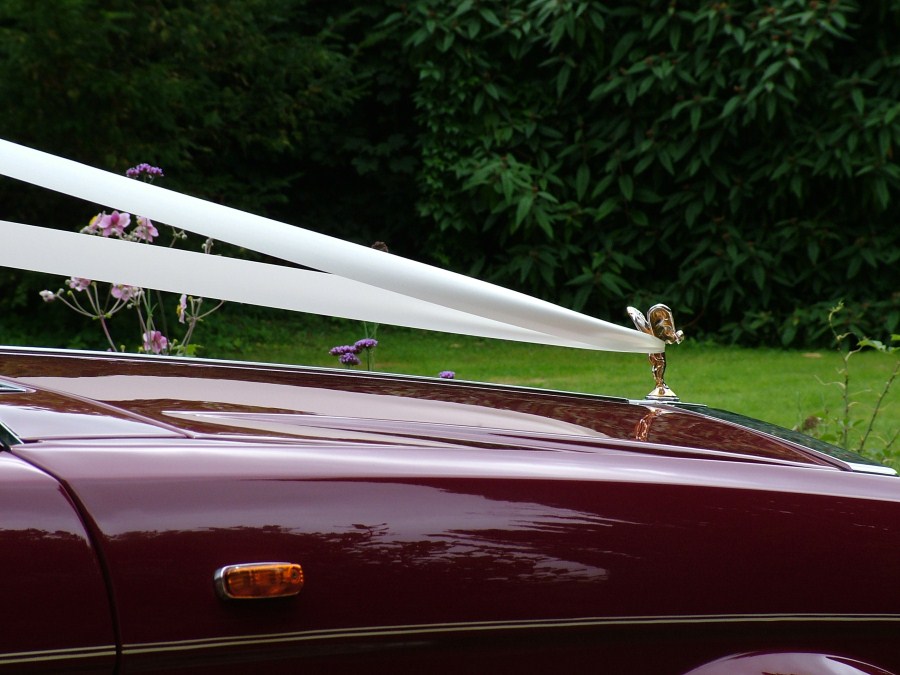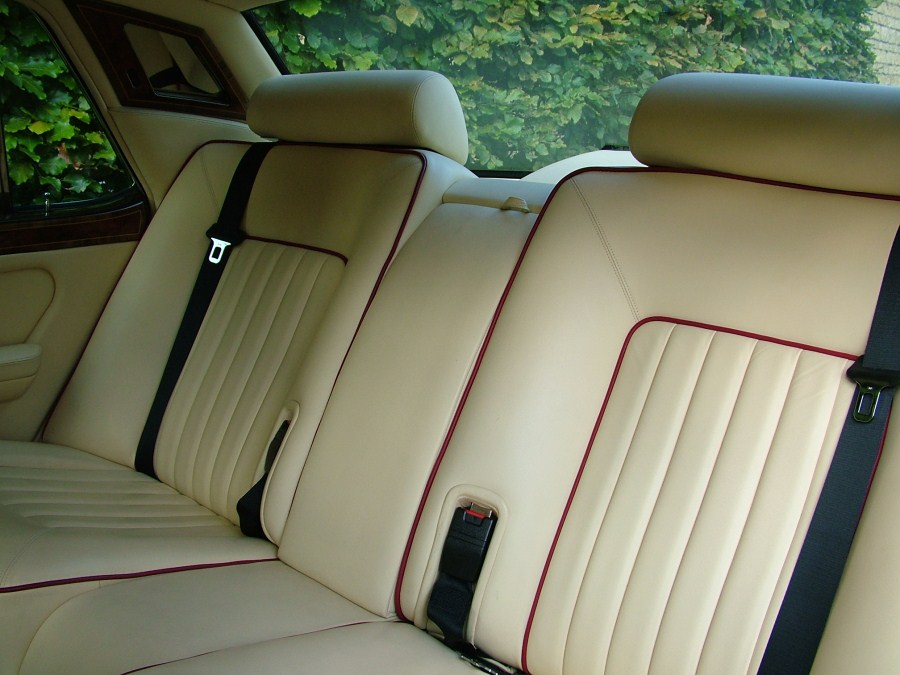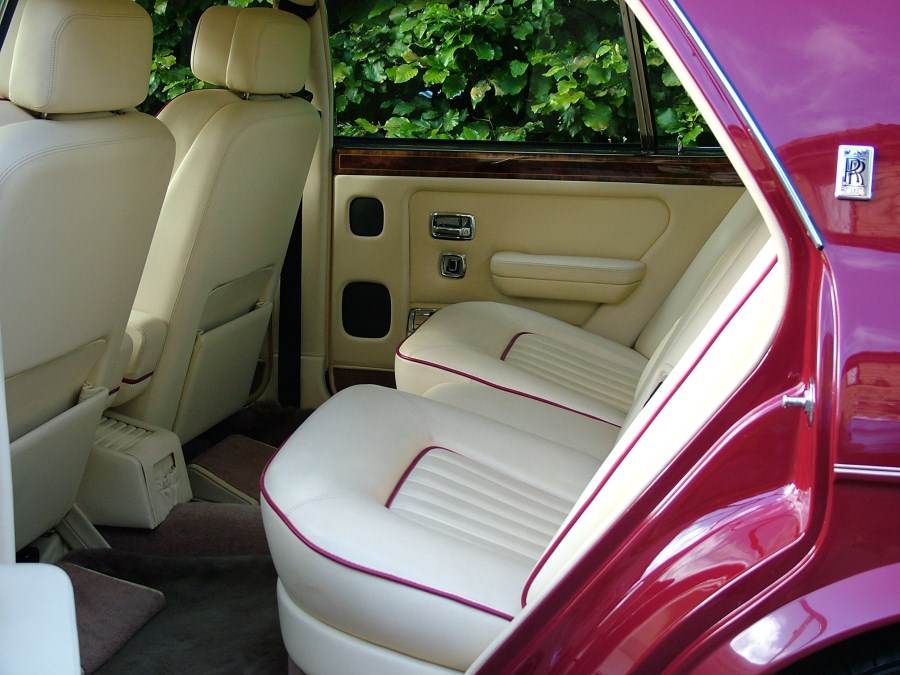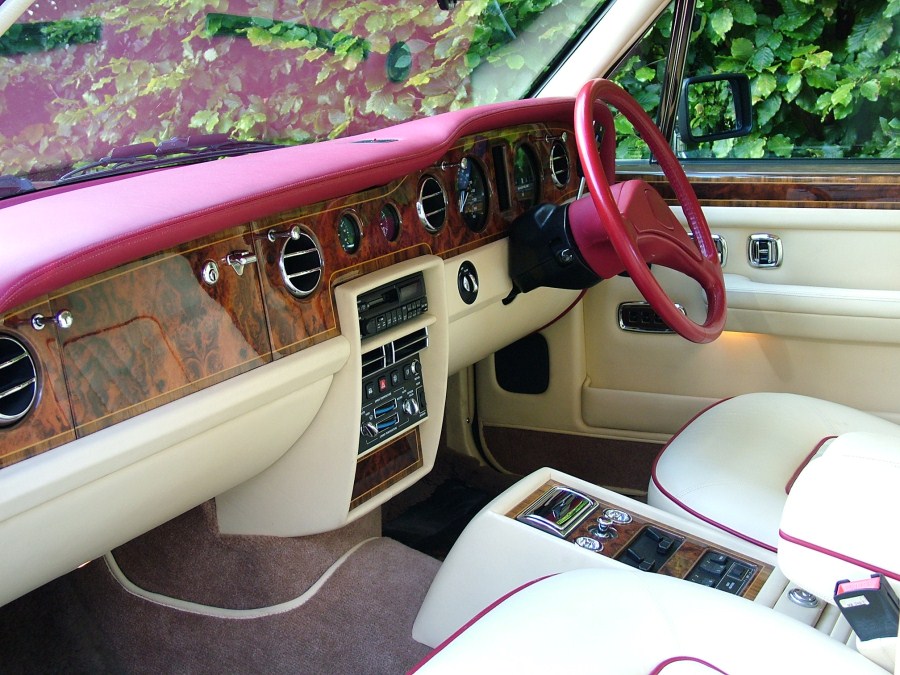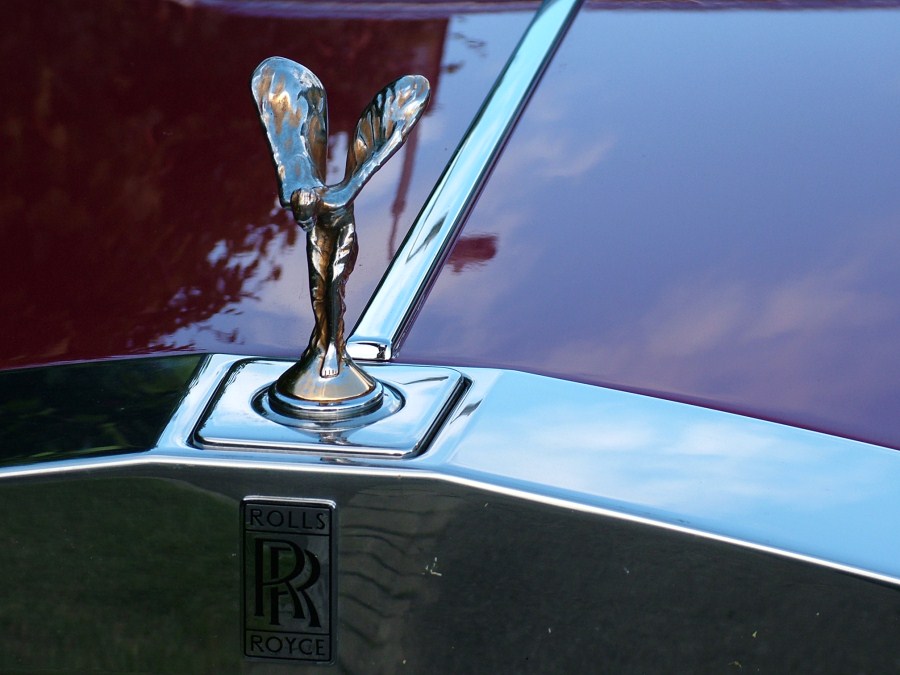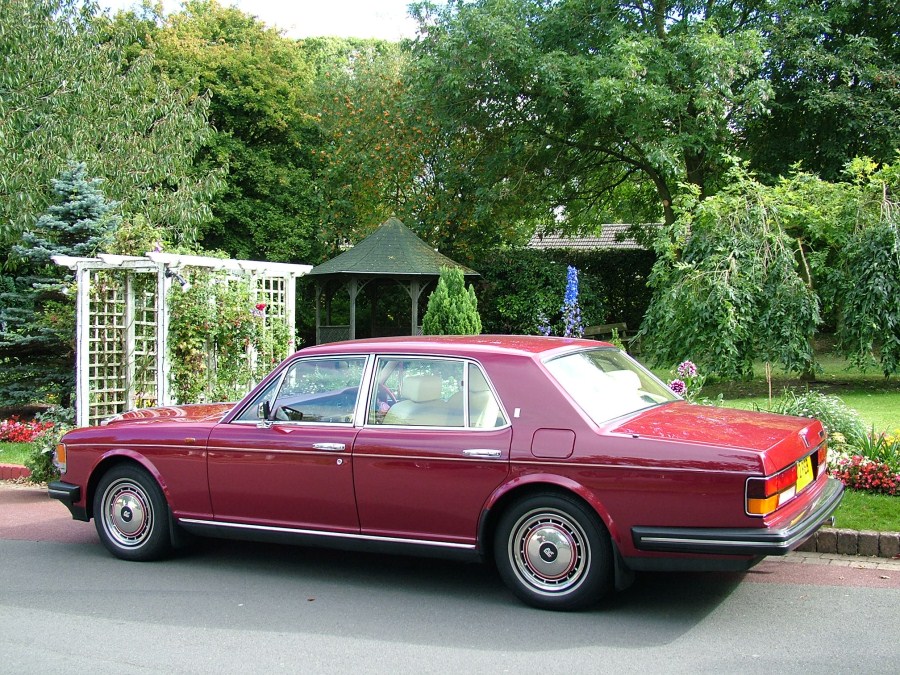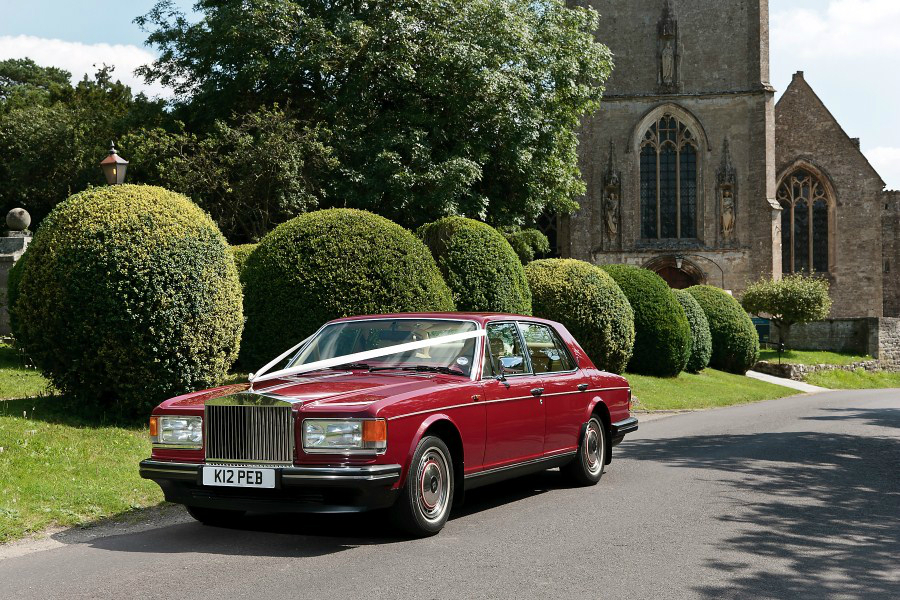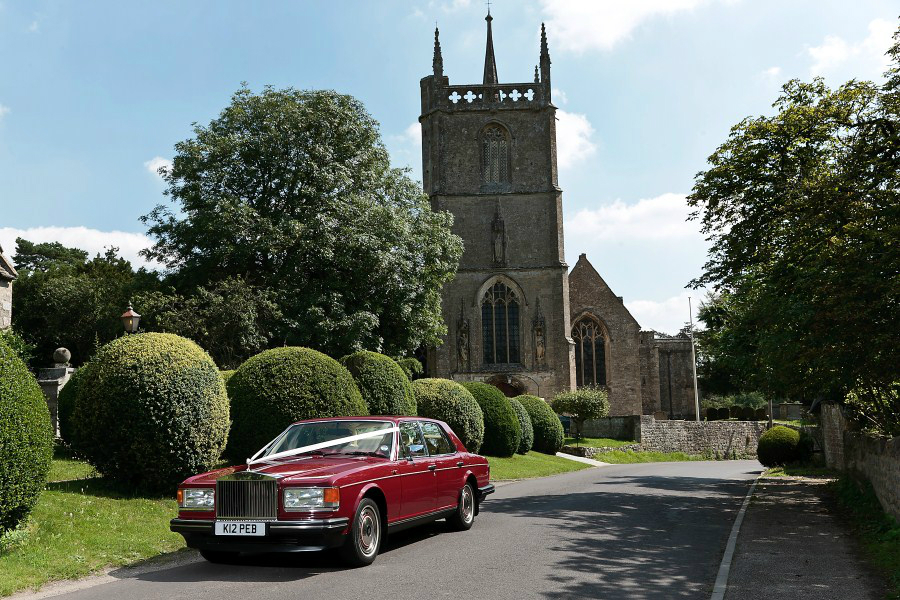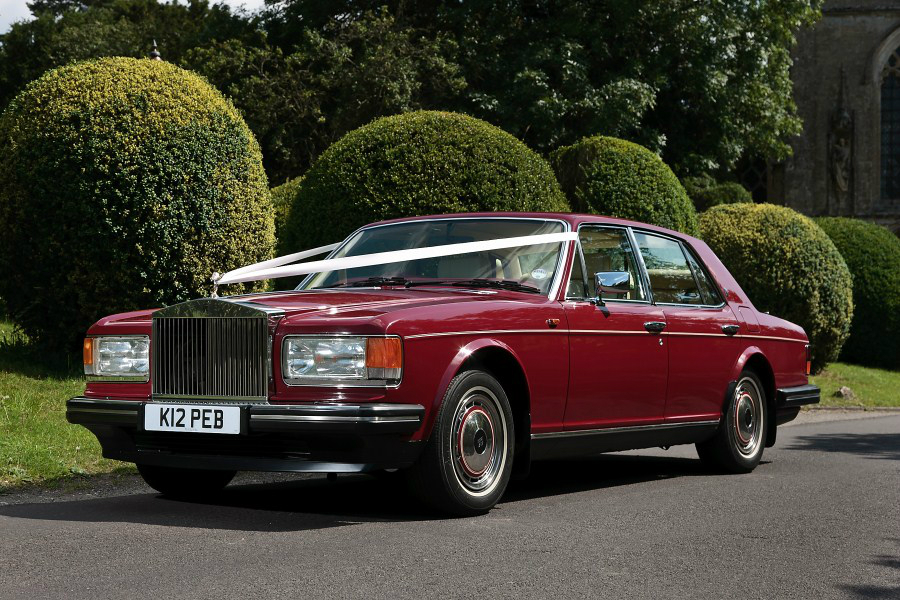 The Rolls-Royce Silver Spirit was styled in-house by Austrian born Fritz Feller. It enjoys notably greater road presence than its Silver Shadow predecessor as well as a thirty percent larger glass area. Thus, while it looks suitably imposing from the outside, internally it is pleasantly airy if you are wanting a Rolls Royce wedding car. Although, based on the Shadow floorpan, the Spirit offers considerable improvements in both ride and handling (thanks in part to its new ride height control system and sophisticated gas shock absorbers). By combining copious amounts of sound deadening with the finest quality upholstery, Crewe's engineers kept intrusion from the massive 6.75 litre V8 petrol engine and automatic transmission down to a muted hush. The Silver Spirit II features a sophisticated automatic ride control system that adapts to changing road conditions almost instantaneously. The first Rolls-Royce to be fitted with aluminium alloy wheels as standard, the Spirit II also boasts an ergonomically enhanced 'new look' dashboard. Only in production between 1989 and 1993, just 1,152 Rolls-Royce Silver Spirit II Saloons were believed to have been built.
As with all our cars, we can match the colored ribbons, bows and flowers to the theme of your wedding at no extra cost.
If you are looking for a Rolls Royce wedding car then please ask for a no obligation viewing of our Silver Spirit II.